If you're in the Financial Services Sector, the chances are you've already heard of The Consumer Duty. This new set of rules by the FCA sets a higher expectation for the standard of care that firms across the financial services industry give to consumers in retail financial markets.
Because of the focus on "putting the customer first" and designing practices and products which are beneficial from the customers' point of view, many companies have turned to Voice of the Customer ("VOC") or Customer Experience ("CX") programs to help them achieve compliance with this new regulation. Today we're going to focus on how VOC software can help you do this.
The Consumer Duty – Summarized
As most will be familiar with the Consumer Duty already, we won't spend all of this article detailing and debating the specifics; put simply firms must comply with 3 cross cutting rules:
Act in good faith towards retail customers

Avoid causing foreseeable harm to retail customers

Enable and support retail customers to pursue their financial objectives
In order to deliver 4 positive outcomes to the end consumer:
Consumer understanding

– consumers are equipped to make good decisions. Information is made available at the right time and is understandable.

Price and value –

products and services should be sold at a price that reflects their value. There should be no excessively high fees.

Product and services

– the firm's products and services should be fit for purpose. The terms match the target consumer needs and products and services work as expected.

Consumer support –

customer service should be responsive and helpful. It should be as easy to complain about or switch and cancel products or services as it was to buy them.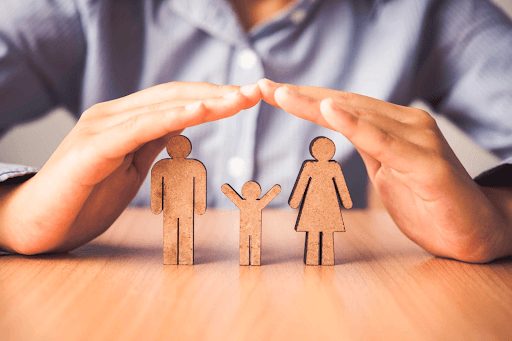 So how can VOC software help us achieve this:
Measure and Manage the Customer Outcomes through a Survey
If investigated, it will not be enough for company executives to simply say we believe we are achieving the 4 customer outcomes or to show an agenda point on a recent board meeting referring to them! Companies need to demonstrate that their end customers themselves feel the outcomes are being achieved. And if customers believe they are not: "why not" and what the company is doing to address this.
A Voice of the Customer survey offers the ideal mechanism to systematically and frequently measure end customers' views of the outcomes. If done correctly, surveys can offer an unbiased measurement of each outcome over time and suggestions for how to improve.
Companies can adapt existing surveys to incorporate questions relating to the outcomes, or even launch new "Relationship" surveys to gather this detail from each of their customers. The important considerations are ensuring that questions clearly relate to the outcomes and also that customers are presented with a free text comment box to suggest areas for improvement when firms are not meeting the mark!
Firms should not be expected to achieve perfect scores from end customers on each of these outcomes, equally each firm is unique and scores cannot be compared across companies. The aim here is to demonstrate that they are listening and improving over time.
Empower your "Consumer Duty Champion"
Step 2 will be demonstrating that you are actually taking the customer feedback seriously and actively making change in the areas where customers give low scores against an outcome.
Again this is not about paying lip service with an agenda point in each meeting. The FCA requires a more credible commitment and recommends the appointment of a Consumer Duty Champion, being an individual sitting on a firm's board (or equivalent governing body) who is expected to ensure that the Consumer Duty is being regularly discussed in a meaningful way.
VOC Software can again help by providing a real time dashboard to the Consumer Duty Champion, highlighting progress over time towards each goal and also summarizing and categorizing the top recommendations for improvement from end customers. The Champion can then use this dashboard internally when lobbying for investment to improve each of the outcomes.
Identify and Act to Protect Vulnerable Customers
Within Consumer Duty firms must take specific care in relation to vulnerable customers, defined as "Someone who, due to their personal circumstances, is especially susceptible to harm, particularly when a firm is not acting with appropriate levels of care."
But identifying these customers is not always as straightforward as expected. Many of today's VOC software solutions have the ability to analyze open text comments and check for indicators of vulnerability, whether that be financial, health or capability based. For example if a customer comments in a survey that they are struggling to make payments due to a change in circumstance, that can immediately be routed to a trained team to work with the customer in achieving the best outcome for both sides.
Higher Oak Consumer Duty Implementation Package
In order to help firms work towards compliance, Higher Oak has designed a pre-configured  "Consumer Duty" VOC solution. This "Package" has been formed based on our experience working within the FInancial Service sector, and allows companies to get up and running quickly at a cost effective price point.
The package includes:
1. Pre Built Survey Template – Email relationship survey assessing customers satisfaction in relation to 4 Consumer Duty Outcomes
2. Out of the Box Dashboards to show feedback and progress vs outcomes:
Consumer Duty Champion

Central CX / Insights Team

Account/Client Managers
3. Configured Workflows
Process to identify Vulnerable Customers and route to responsible party

Pre-build Verbatim Classifications for each Outcome
Get in touch with us below to find out how we can help with Consumer Duty compliance.